Alpha has been talking to Saburo on Discedo, and the person who plays him started reading YKK. D8 In retaliation, me and Tyler started watching
Emobot
Kikaider today. I've had the DVDs for like, ever, but never got around to watching them. Well, as it turns out, they were subtitiled in China. Can you say "Engrish"? The first few minutes were a little awkward, but then it introduced the bad guy, Professor Gill, as "
BRUCE PHILLIP KILO!
"
Long story short, we're watching it on Veoh instead.
SO EMO OH GOD. We only watched the first four episodes because the massive levels of ANGST were too much to handle. You really can't watch it all in one sitting, it's exhausting. Many lulz were had though.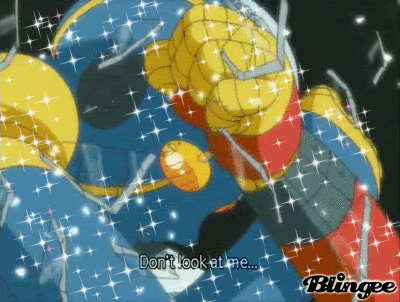 "THIS IS THE SKIN OF A KILLER, BELLA MITSUKO!"